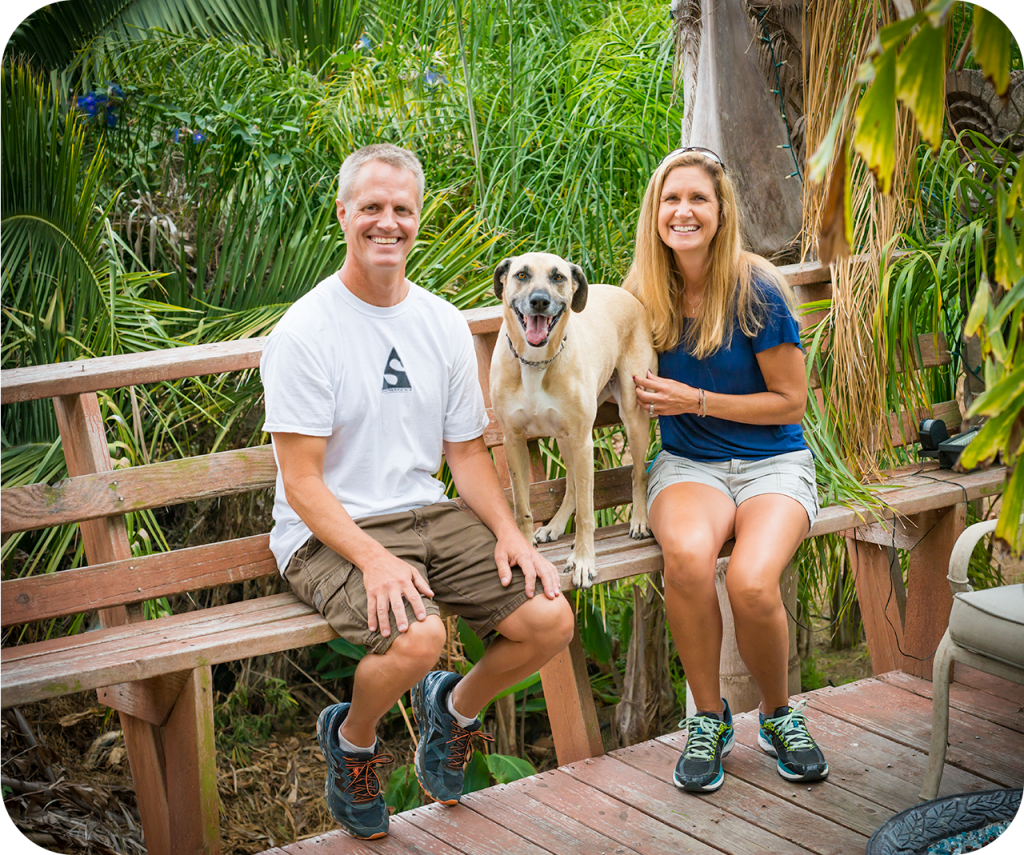 Hello! I'm Michelle, owner of Coastal Pet Sitters! I have dreamed of having a pet sitting company since I started pet sitting at the age of 8 years old for neighbors and friends. I continued to explore my passion for animals by volunteering at a veterinarian office before I was old enough to work. Through high school, I volunteered at the Helen Woodward Animal shelter and spent many hours feeding penguins at Sea World. I worked at various pet stores through college until I earned my BS degree in Marketing. Eventually I grew bored with the everyday struggle of the corporate world and started pet sitting again in 2004. I have personally cherished several dogs and cats in my life, fresh and salt water fish, koi ponds, rabbits, hamsters, rats, birds and a lizard.
Coastal Pet Sitters mission is to offer pet owners with an alternative to boarding your beloved pet in a kennel or commercial facility and providing the pet and owner with a sitter whose main focus is the health, happiness and well-being of your pet. If it's not good for your pet, we won't offer it in our services.
Our Team!
Why a Pet Sitter?
Using a pet sitter has many advantages for both the well being of your pet, and to you, the pet owner! Our pet sitting services are convenient, affordable, and result in calmer, happier, and comfortable pets when you return. Some advantages of using our pet sitting services are below:
~ Benefits To Your Pets ~
Individual love and attention for each pet.
Pets are creatures of habit by nature – no disruption of their normal routines.
Pets are not separated and retain their usual contact with pet siblings, if any.
No confinement in cages or small enclosures for long periods of time.
Less anxiety and fear/stress associated with change in environment, noise, and commotion.
Diet, feeding, and exercise routines remain constant and consistent.
No exposure to constant barking or noise of other unknown animals.
No exposure to communicable diseases or parasites associated with boarding kennels.
Less trauma to the pet by avoiding car transportation.
Pets receive one on one attention, play time, chase string, go on walks, and have fun while you're away!
Your pets will be happier in the comfort and familiarity of their own home, sleeping in their own beds, eating their own food from their own bowls with routines that remain the same as though you were home!
~ Benefits To You ~
Peace of mind knowing your pets are happy and safe at home.
Convenient scheduling – no pickup or drop off times.
Elimination of the need to transport your pets.
No imposing on friends and family.
Visits can be customized to you and your pets' needs.
Cost savings to you over boarding rates with multiple pets.
Your home is cared for so that it retains that "lived in" look to deter burglaries.
Mail & newspaper pickup and plant watering included!
Convenient "keep key" program for frequent travelers!
No more worrying about how your pet is faring – we send or leave updates!