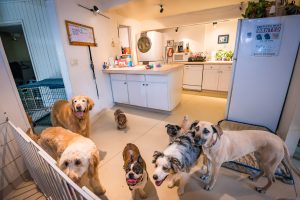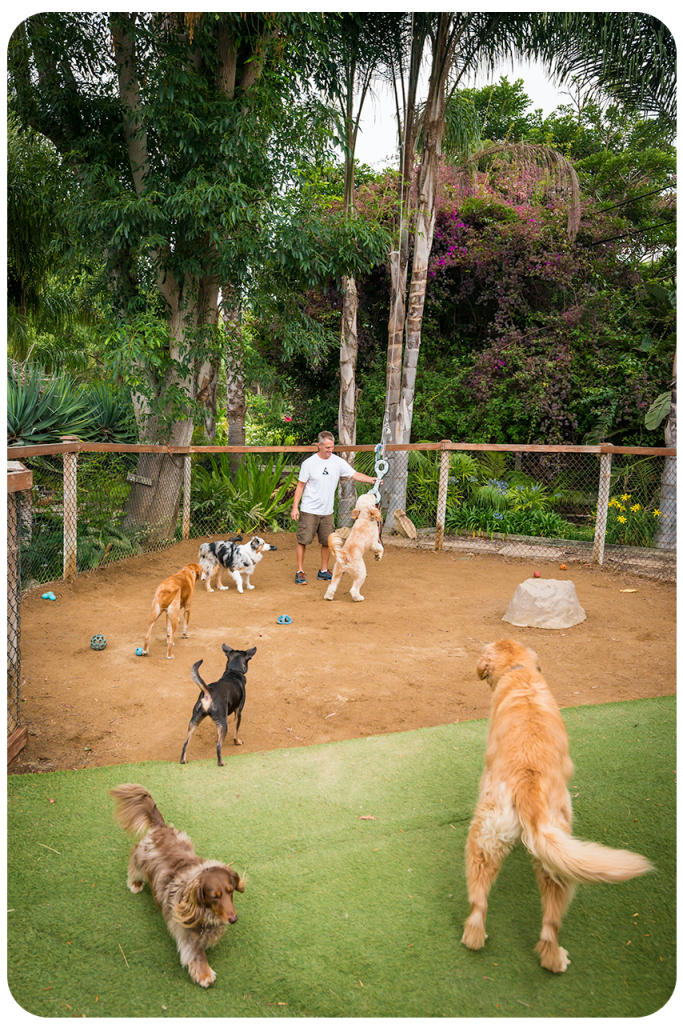 Coastal Pet Sitter's services are always tailored to provide the best possible care to ensure your pets are healthy and happy while you are away! Your furry loved ones will enjoy one-on-one attention in a home environment where they can play outside, fetch a ball, chew on a toy, socialize, take a nap, or participate in fun doggy games all day long. We customize each day based on individual needs and abilities. Our boarding homes become your dog's home-away-from-home when you can't be with him.
Our boarding drop off and pick up hours vary depending on the home your dog boards with. To make sure all of the pups are happy, content and safe, we are accepting dogs who are social, well behaved, get along with large and small dogs and are under 90 lbs. We are conveniently located in the Encinitas area with easy access from the 5 Freeway. Please call for address and directions.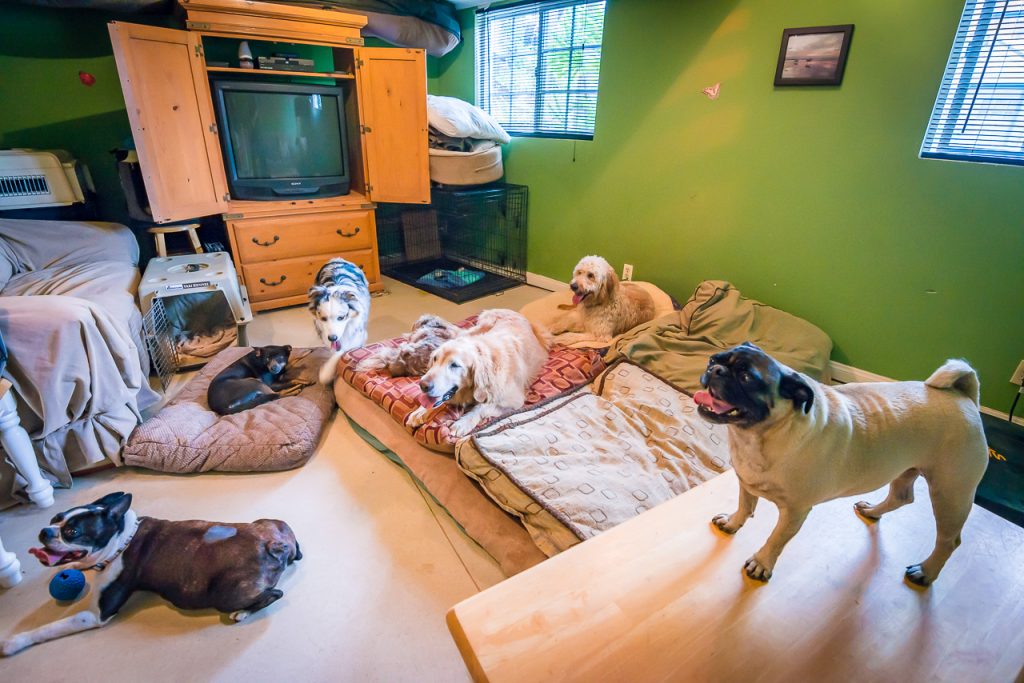 The number of daily visitors is limited to make sure each dog gets special attention. Be sure to call or e-mail today for your reservations for vacations, all-day outings, or just a long day at work. Overnights guests will be accommodated on a per case basis.
We invite you to come with your dog and visit our doggy sanctuary. You will love what you see!

Online Service Request Form
Dog Boarding Rates
Monday through Friday 8:00am – 6:00pm **
Saturday and Sunday 9:00am – 5:00pm **
Service
Dog up to 90 lbs
2nd Dog (same household)
Pick Up & Drop off for 1-2 Dogs (when available)
$10 each way
Overnight Guests (per 24 hours) *
$65
$55
Frequent Overnight Guests (per 24 hours) *
$55
$45
* Overnight Services are offered 7 days per week based on Room Availability
** Additional charge for early drop off or late pick up.
If you need a special drop-off or pick-up time, please ask.